Filter by Category
Police Testing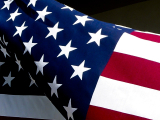 Police Testing - April 15, 2023
with Jen Gervais

Current session started Mar 7, 2023
Registration is now open for the April 15, 2023 exam! Register today - registration will close on April 13, 2023.
Police Testing is an in-person proctored exam for individuals looking to enter the law enforcement field with an agency who is a member of our Police Testing Alliance.
The exam is comprised of cognitive abilities (deductive reasoning, flexibility of closure, inductive reasoning, information gathering, problem sensitivity, selective attention, spatial orientation, verbal comprehension, verbal expression, visualization) and behavioral orientation sections. 
The results of your exam will be provided only to our Police Testing Alliance members as well as yourself.  Please see greatbay.edu/policetesting to see the specific police departments who are current Alliance members.
Registration will be open until April 13th.  Testing will be held in-person on Saturday, April 15th at 9am.  Testing will be held at Great Bay Community College at 320 Corporate Drive, Portsmouth, NH  03801.  
You will need an official picture ID (a state-issued driver's license, official U.S. Military photo identification, or valid U.S. passport) in order to be admitted into the exam.  No electronic devices, including calculators, will be allowed during the exam.  You will be provided with pencils and scrap paper.  
Once you have registered, you have until April 12th to notify Jenn Tapley in writing at jtapley@ccsnh.edu if you cannot take the scheduled exam and receive a refund.  
Please contact Jennifer Tapley at (603)427-7706 or jtapley@ccsnh.edu with any questions about the exam or registration.